Bibio
Silver Wilkinson
warp
---
the new kaleidoscopic sound of stephen wilkinson where pastoral meets digital in a summery haze.
even with some of its more unpredictable moments, 'silver wilkinson' offers a scenic route through bibio's music that showcases its depth as well as its breadth, expanding (not moving away from) his breezy, folktronica skills. opening with the dainty acoustic guitars & hazy analogue synths on 'the first daffodils', sweetly tumbling lead single 'à tout à l'heure' is a blast of fresh air, having been recorded in bibio's garden using shears & watering cans as instruments, 'look at orion!,' moves from his homespun, lo-fi roots into darker electro sounds that are driving without being explicitly beat-driven while 'raincoat's electric piano gives an early '70s singer/songwriter feel to the track's pastoral observations.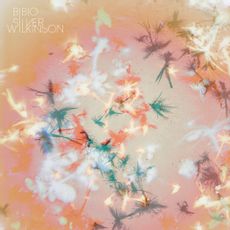 Tracklist
The First Daffodils
Dye The Water Green
Wulf
Mirroring All
À tout à l'heure
Sycamore Silhouetting
You
Raincoat
Look At Orion!
Business Park
You Won't Remember...