sigur ros
kveikur
XL
---
leaving behind both their post-rock ambience & their epic joyous anthems, the icelandic band present a darker, more brutal & aggressive sound, resulting in an astonishing record that's more akin to the jonsi solo record than any of the previous band efforts.
despite its heavier leanings, this is a colourful & dramatic record that sounds like it'll be an incredible live experience, as well as being an intense & engrossing studio album. There's still plenty of glacial delicacy & soaring beauty but the newfound industrial grit adds a whole other level to the band's already considerable layering & proves that they can consistently change it up to remain one of the most incredible & inventive bands on the planet. "In have come industrial sounds, walls of percussion & perhaps even a smidgeon of Laibach-type sturm und drang. Jónsi Birgisson's vocals are as delicate & airy as ever, but now glide over distorting guitars" 4/5 - guardian.

derry recommends : "loud & quiet, light & dark, pop & noise. like all their albums rolled into one".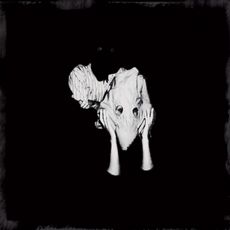 Tracklist
Brennistein
Hrafntinna
Ísjaki
Yfirbor∂
Stormur
Kveikur
Rafstraumur
Bláþráður
Var