baths
obsidian
anticon
---
beautiful dance pop, suffused with heavenly choirs, head-nodding percussion, erotic lyrics & wry humour.
as you might expect from the name, this album hints at darker overtones. a headlong dive into the soul-baring territory where vital art is made, it takes all of baths' skills (production & songwriting) to a new level. even the prettiest songs, such as 'no past lives', which contrasts waves of lush electronics & beats with sprightly piano, & 'ironworks', which is decorated with almost frilly strings, have a crisper edge than anything on his debut. more often than not, 'obsidian's coy & delicate moments collide with brash, blunt sounds & words like ideals meeting reality, & the mix of need & anger on the album's darkest moments is shockingly raw.

joe recommends : "2010s Cerulean illustrated Will Wiesenfeld's adroitness with sample mangling, but his latest, darkest opus is deeper with clearer intentions."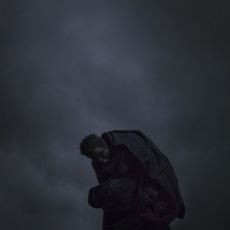 Tracklist
Worsening
Miasma Sky
Ironworks
Ossuary
Incompatible
No Eyes
Phaedra
No Past Lives
Earth Death
Inter