julia holter
Loud City Song
Domino Records
---
more glorious avant-pop experimentation from the LA based singer / composer that blends influence ranging from Joni Mitchell to Arthur Russell & the poetry of Frank O'Hara into a daringly unique work as conceptually strong as it is affecting.
'Loud City Song' follows,& progresses brilliantly from 'Ekstasis', one of 2012's most critically lauded records & a shop fave. this one may take a little longer to worm its way into your heart but give it time & holter's unique magical spell will be cast upon you once again. "a dream-pop grand project...there' beauty everywhere" 9/10 - uncut, "Don't let the singular beauty of 'Loud City Song' fool you. Holter may write stunning pop-tinged songs, but she's an experimental artist through and through' 4.5/5 - fact, "her purest pop melodies yet...a bona fide musical magician" 4/5 - mojo.

matt recommends : "A wonderfully confident, realised meeting of pop sensibility & experimental expression. Grouper meets Talk Talk etc."

jez recommends : "An album at times so quiet and gentle, its captivating melodies and lush, understated orchestration, it took me totally unawares when I began to dream the whole thing from start to finish on a regular basis after only a few listens".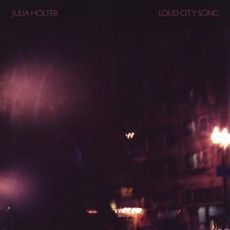 World
Maxim's I
Horns Surrounding Me
In The Green Wild
Hello Stranger
Maxim's II
He's Running Through
My Eyes
This Is A True Heart
City Appearing