FACTORY FLOOR
Factory Floor
DFA
---
Rhythm, texture & frantic, multi-layered productions where repetition is key - 'Factory floor' have had a buzz surrounding them for nigh on five years & their first full length on the quality-conscious 'DFA' imprint is certainly no disappointment.
Their reputation is built upon wild shows that mix synthesised elements, prepared instruments & general aural abuse. 'Factory Floor's metronomic beats, insistent pulses, 80s techno apreggiations & industrial drones perpetually modulate, entertain &, in a completed unfounded claim, boost productivity (or at least it seems to in the Resident basement!) . A sensational listening experience that is best played LOUD!

daniel recommends : "relentless metallic plundering of industrial, techno, house & noise, monotony as a good thing".

jez recommends : "The stark, minimal, and most groove-oriented record of the year, combines influences from PanSonic to Detroit techno, and turns this discerning taste into hypnotic, relentless tracks that send this listener into a dancing frenzy".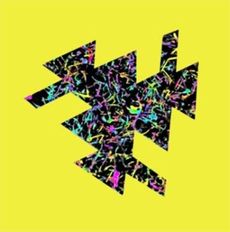 Tracklist
Turn It Up
Here Again
One
Fall Back
Two
How You Say
Two Different Ways
Three
Work Out
Breathe In