Four Tet
beautiful rewind (2019 reissue)
text
---
inspired by '90s rave & pirate radio, lush synth textures & exotic, minimal melodies define the club-focused tracks on what is perhaps keiran hebden's best album.
after issuing a steady stream of phenomenal 12" singles on his text label, tracks that have helped shape the direction of contemporary dance music, hebden finally delivers a full length. he further refines the hallmarks of his current sound: 'gong' is like a junglist gamelan orchestra covering burial, 'our navigation' twists organic drums, a heart wrenching vocal loop & sparkling synths into beautiful, subdued techno, single 'kool fm' presents itself in all its glory, the skewed breaks, dreamy synths & audacious vocal sample gelling together to make a techno/jungle hybrid quite unlike anything else, 'buchla' rolls like 'kool fm's rowdier twin while 'aerial' channels the same deep, soul warming grooves & driving energy as 'love cry'. the album closes with 2 more ambient tracks, 'unicorn', which is akin to recent oneohtrix point never cuts, & 'your body feels', a jazzier, nocturnal jam of slow beats & shadowy sax.

leo recommends : "A brilliant homage to 90's club music & pirate radio, geared for the dancefloor without losing any of hebden's melodic & rhythmic intricacy - in my opinion his best album to date".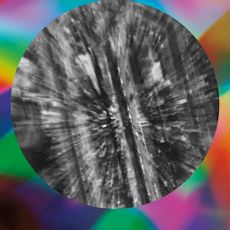 Tracklist
Gong
Parallel Jalebi
Our Navigation
Ba Teaches Yoga
Kool FM
Crush
Buchla
Aerial
Ever Never
Unicorn
Your Body Feels