Uncle Tupelo
no depression (legacy edition)
sony
---
Originally released in 1990, 'No Depression' is a genuine milestone in American rock 'n' roll, a still striking fusion of traditional folk & country with post punk innovation & hardcore ferocity.
The album, recorded at Boston's Fort Apache South with iconic producers Sean Slade & Paul Q. Kolderie (Radiohead, Belly, Pixies, Dinosaur Jr.), struck a loud, twangy chord throughout the American Indie Underground. this Legacy Edition sees the original classic album remastered & augmented with 22 extraordinary extras, including for the first time on CD, 1989's legendary 'Not Forever, Just For Now' demo tape. Jay Farrar (guitar/vocals, Son Volt), Jeff Tweedy (bass/vocals, Wilco) & Mike Heidorn (drums, Son Volt), Fuelled by the potent new influence of American roots music, soon adopted the name Uncle Tupelo & began veering into uncharted creative territory.

derry recommends : "The album that basically invented 'americana' & probably unmatched by anything Jeff Tweedy or Jay Farrar have produced since, now expanded to include a massive amount of extra material. A true classic of this or any other genre"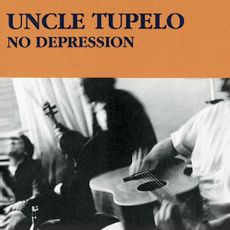 18
Tracklist
disc 1
Graveyard Shift
That Year
Before I Break
No Depression
Factory Belt
Whiskey Bottle
Outdone
Train
Life Worth Livin'
Flatness
So Called Friend
Screen Door
John Hardy
Left In The Dark
Won't Forget
I Got Drunk
Sin City
Whiskey Bottle (Live Acoustic)
Disc Two
Outdone
That Year
Whiskey Bottle
Flatness
I Got Drunk
Before I Break
Life Worth Livin'
Train
Graveyard Shift
Screen Door
No Depression
Blues Die Hard
Before I Break
I Got Drunk
Screen Door
Blues Die Hard
Pickle River