other titles...
See also...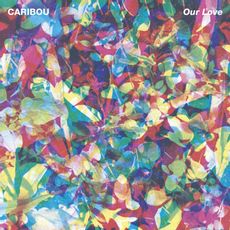 Can't Do Without You
Silver
All I Ever Need
Our Love
Dive
Second Chance
Julia Brightly
Mars
Back Home
Your Love Will Set You Free
CARIBOU
our love
CITY SLANG
Dan snaith's most soulful record to date, chock-full of heartfelt lyrics that cut through the bubbling synths & blissful euphoria of digital pop production.
'Our Love' is formed around a mixture of hip hop inspired beats, muted house basslines & a love of shuffling garage that can be traced all the way back to the time of 'Start Breaking My Heart'. The warm analogue sounds of classic soul should not be overlooked either, for they weave themselves most intensely into the record's DNA. These are, of course, all filtered through Dan's own unique musical perspective. while some thoughts linger on mortality, loss & letting go it's not all lyrically downbeat – snaith always finds an element of celebration. "thrilling fourth album ties together over a decade's worth of sonic kicks" 9/10 – nme "effortless underwater laps between arthur russell & joyce sims" 4/5 – mojo.