Flying Lotus
You're Dead!
warp
---
this transcendental voyage into the afterlife perfectly balances the producer's hip-hop origins with his unique strand of psychedelic jazz fusion.
'you're dead' might just be steve ellison's most inventive & virtuoso performance to date. His distinctive, shuffling beats underpin an album built from glittering, cosmic melodies & stylistic leaps that - while often erratic - never break up the album's all important flow. The most noticeable difference to his previous work is the inclusion of rappers – Kendrick lamar, snoop dogg & his alter-ego captain murphy all provide essential verses & solidify the thanatoptic theme of the record. Other collaborators include herbie hancock (now surely flylo's closest musical comparison), angel deradoorian &, of course, thundercat – whose popping basslines add immeasurably to the album's stoned, rolling groove. "breathtaking in scope & dastardly in execution" 4/5 – mojo.
4 x LP Vinyl Special Edition Includes:
4 x 180g LP pressing.
Includes You're Dead! album and You're Dead! instrumentals.
All vinyl in printed inner sleeves, outer sleeves and rigid box and lid.
Includes a 12" x 12" print.
Initial pressing of 2,000 copies worldwide.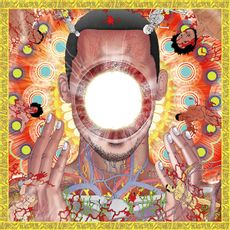 Tracklist
Theme

Tesla

Cold Dead

Fkn Dead

Never Catch Me (feat. Kendrick Lamar)

Dead Man's Tetris (feat. Captain Murphy & Snoop Dogg)

Turkey Dog Coma

Stirring

Coronus, the Terminator

Siren Song (feat. Angel Deradoorian)

Turtles

Ready err Not

Eyes Above

Moment of Hesitation

Descent Into Madness (feat. Thundercat)

The Boys Who Died in Their Sleep (feat. Captain Murphy)

Obligatory Cadence

Your Potential//The Beyond (feat. Niki Randa)

The Protest