Troyka
Ornithophobia
NAIM JAZZ
---
an experimental British trio who make rich & enthralling post-jazz-rock instrumental music.
Featuring Kit Downes (once Mercury nominated in his own right) on hammond/synths, Chris Montague on guitar/loops & Josh Blackmore on drums, Troyka is far more than the sum of its parts & is definitely not your usual Hammond organ trio. 'Ornithophobia' is the London 3-piece's 3rd studio album - their first for Naim - & truly marks the fruition of five years' worth of musical experimentation. Influenced by the likes of Tim Berne, Aphex Twin, Deerhoof, Albert King & Flying Lotus, their music is intense, ambitious & iconoclastic. Unpredictable, yet catchy, melodies woven into complex time signatures may be a trade mark of the trio at full swing, but it is the flavours of textural beds, polyrhythmic post-dance, haunting trip-hop & atmospheric post-rock that make this record a sensation of the heart as well as the mind. for fans of polar bear & led bib.
sami recommends: energetic, masterful, genre hoping experimental jazz.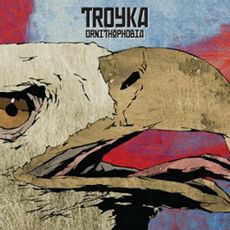 Tracklist
Arcades
Life Was Transient
Ornithophobia
Magpies
Thopter
Bamburgh
The General
Troyka Smash
Seahouses