nadine shah
fast food
apollo
---
having been bowled over by her powerful debut, 'love you dum & mad', we can happily report that nadine's follow up has left us even more stunned.
Born from a fervid 2 month writing session, 'Fast Food' exists on a knife-edge every bit as dramatic as we've come to expect from Nadine but with a sharpened eye for all things hook laden. Building on the bruised honesty & charm of its predecessor, nadine steps out from behind the piano & the instrumentation is harder, harsher & more ballsy. it's a brilliantly jagged album (in part thanks to the contributions of guitarist Nick Webb & I Am Kloot bassist Pete Jobson), that fully utilises the strength & depth of her vocals. it is full of spirit & fire, with all the weight of pj harvey, the starkness of she keeps bees, the drama of bat for lashes & the honesty of sharon van etten.
natasha recommends: she's my new pj harvey. equally mesmerising & troubling, dramatic but touching – her sophomore is a jagged masterpiece.
garry recommends: a whole new kind of northern soul, like a geordie siouxsie channelling nina simone.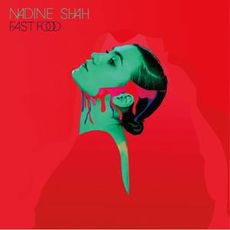 21
Tracklist
Fast Food
Fool
Matador
Divided
Nothing Else To Do
Stealing Cars
Washed Up
The Gin One
Big Hands
Living