Squarepusher
damogen furies
warp
---
Written and recorded across two years on the road, squarepusher's 16th album sees Tom Jenkinson renewing his commitment to nosebleed jazzpunk with eight tracks that range from early electric jazz to nightmarish drill 'n' bass.
Precision meets ferocity across a set that often sounds like Miles Davis arm-wrestling Daft Punk during a war – which is to say it sounds amazing, the melodies euphoric and the breakdowns bruising even as your brain melts down from the sheer intensity of it all. "even if the attitude feels snarly and confrontational, the craftsmanship speaks of deep love and high-level musicality" 8/10 – uncut, "stunning in its display of electronic virtuosity… a steaming black shot of adrenaline" 8/10 – the line of best fit
sam recommends: the first time i heard this i remember thinking – "this is absolutely mental". crazy noises & even crazier rhythms.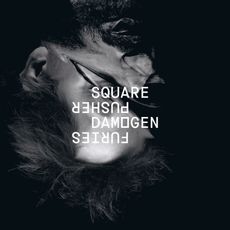 Tracklist
Stor Eiglass
Baltang Ort
Rayc Fire 2
Kontenjaz
Exjag Nives
Baltang Arg
Kwang Bass
D Frozent Aac