Lightning Bolt
Fantasy Empire
thrill jockey
---
having revolutionized underground rock in immeasurable ways with Their momentous live performances, the band's recordings have always been chaotic, roaring, blown out documents that sound like they could destroy even the toughest set of speakers.
'Fantasy Empire' is Lightning Bolt's first album for Thrill Jockey & it is no exception to their catalogue in terms of impact but this is their first album to be recorded in a proper studio.....so now it's a well recorded, well produced, colossal racket! highly enjoyable. "vicious, vertiginous, with a near psychedelic sense of light and space, 'fantasy empire' buzzes, drills & throbs with a brutal power that is relentlessly, terrifyingly exciting" 5/5 - uncut.
sami recommends: the same thunderous drive but fresh with new ideas, their first album recorded in a traditional multitrack studio environment, producing a recording closer to the explosive live-experience than ever before.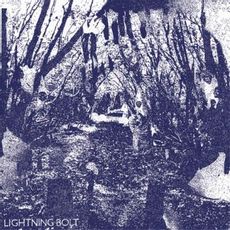 Tracklist
The Metal East
Over The River And Through The Woods
Horsepower
King Of My World
Mythmaster
Runaway Train
Leave The Lantern Lit
Dream Genie
Snow White (& The 7 Dwarves Fans)