nils frahm
solo
ERASED TAPES
---
as the titles of the berlin-based composer's new work suggests, it's a somewhat more stripped back affair than his last release, 'spaces', relying in no way on electronic embellishment & instead focuses soley on the delicacy of the keys.
this is a restrained work, one of an almost studious nature but in true frahm style, the minimalism always leaves room for the warmth & beauty to emerge & at key times, he drops the seemingly rigid structure in order to let the notes roam free. "it's spare, it's lyrical, it's generally quiet, and it's very pretty...'Solo' brings to mind some of the lower-stakes work of Harold Budd, where melody and mood become two sides of the same coin" 7.3/10 - pitchfork.
james canham recommends: less is more.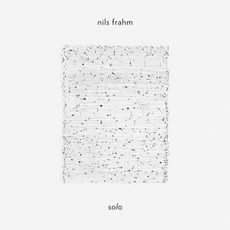 63
Tracklist
Ode
Some
Circling
Merry
Chant
Wall
Immerse!
Four Hands