Hot Chip
Why Make Sense?
Domino Records
---
a wonderfully squelchy & bouncy return from the electronic dance-popsters - their 6th album showcases a band who know exactly how to tap into both your cerebral & emotional responses, as well as those of your dancing shoes.
it would be fair to say that they don't do anything here that they've not done before - they just do it all oh so damn well! precision interaction, taut rhythms & bright production, all mining a catalogue of musical history from 90s house to 70s soul / funk to prog to easy, cheesy aor melodies - they sure know how to blend their influences into a perfectly formed whole. if you've ever fallen out of love with the band, let them back into your heart. if you've been a dedicated follower, your loyalty will be rewarded once again. "their sound bursts with the vibrant, glistening sweat of a live set...this is the first Hot Chip album that channels the appeal of their live show. There's no need to go out. They'll bring the club to you" - consequence of sound.

*** Due to a unique and bespoke printing technique which has never been used before, each album will come in one of 501 different colours. Combined with subtle variations of the design, this means that every copy of the album, on both CD & LP, will feature completely unique artwork. The artwork was designed by Nick Relph. Special 2CD / LP + 12" versions (the double vinyl format is exclusively available to independent retailers) of the album includes a bonus 'Separate EP' featuring four new tracks ***
garry recommends: still the greatest band for blending heartbreakers with arse-shakers.
tom recommends: every single song on this record is an absolute banger.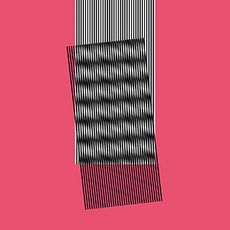 65
Tracklist
Huarache Lights
Love Is The Future
Cry For You
Started Right
White Wine And Fried Chicken
Dark Night
Easy To Get
Need You Now
So Much Further To Go
Why Make Sense?
Burning Up (only on 2cd and lp + 12" versions)
Separate (only on 2cd and lp + 12" versions)
Move With Me (only on 2cd and lp + 12" versions)
Re-harmonize (only on 2cd and lp + 12" versions)