Kamasi Washington
The Epic
Brainfeeder
---
A brazen release from young Los Angeles jazz giant, composer & bandleader Kamasi Washington - 'The Epic' is unlike anything jazz has seen & not just because it emanates from the boundary-defying Brainfeeder label.
'The Epic' is a 172 minute, three volume set (across three CDs) that includes a 32-piece orchestra, a 20-person choir & 17 songs overlaid with a compositional score written by Washington. Pulsing underneath is an otherworldly ten-piece band, each member of which is individually regarded as among the best young musicians on the planet, including bassist Thundercat & his brother, drummer Ronald Bruner Jr. Flying Lotus has featured Washington on his albums 'Cosmogramma' and 'You're Dead!' and he also plays on the new Kendrick Lamar album 'To Pimp A Butterfly'. Recommended if you like Flying Lotus, John Coltrane, Fela Kuti.
LP consists of 3 x black 180g 12"s in artworked 3mm spined sleeves all housed in a rigid board outer slipcase. Half speed cut by Matt Colton at Alchemy Mastering. MP3 download code enclosed. Includes 2 x 12" poster inserts featuring exclusive artwork by KC Woolf Haxton and story adaptation and calligraphy by Kenturah Davis.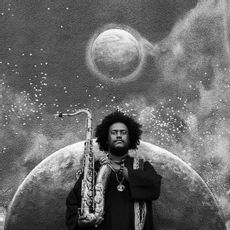 26
Tracklist
'Vol.1: The Plan'
Change Of The Guard
Askim
Isabelle
Final Thought
The Next Step
The Rhythm
Changes

'Vol.2: The Glorious Tale'
Miss Understanding
Leroy And Lanisha
Re Run
Seven Prayers
Henrietta Our Hero
The Magnificent 7

'Vol.3: The Historic
Repetition'
Re Run Home
Cherokee
Clair de Lune
Malcolm's Theme
The Message