sun kil moon
universal themes
Rough Trade
---
kozelek builds on the strength of the superb 'benji' with more funny, intelligent & carefully arranged gems using the long folk-indie-rock song template he's perfected over the years.
opener 'the possum' features a different vocal style & introduces the recurring theme of his friendship with the singer of godflesh but things settle into familiar territory with the beautiful, delicate 'birds of flims'. tracks like 'this is my first Day And I'm Indian And I Work At A Gas Station" reflect the blunt storytelling we know & love, whereas the more jagged '...i walked to the bathroom to cry' is clearly influenced by modest mouse in both vocals & guitar distortion work. if you like bonnie 'prince' billy, bill callahan or any of kozelek's previous records then 'universal themes' is another strong, consistent & insightful album. "epic, strange meditations on death, love & hard work." - 9/10 uncut
ian recommends: gloriously grumpy return from mark kozelek, lucky for us his life still sucks.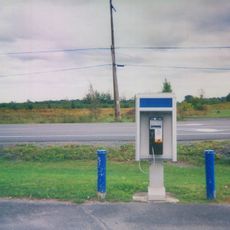 95
Tracklist
The Possum
Birds Of Flims
With A Sort Of Grace I Walked To The Bathroom To Cry
Cry Me A River Williamsburg Sleeve Tattoo Blues
Little Rascals
Garden Of Lavender
Ali/Spinks 2
This Is My First Day And I'm Indian And I Work At A Gas Station