nils frahm
MUSIC FROM THE MOTION PICTURE VICTORIA
ERASED TAPES
---
After making cinematic music for the best part of a decade, the Berlin-based composer was bound to be asked to score a film himself one day –and so he does with this improvisational and atmospheric soundtrack.
Unlike his modern-classical work of late, the soundtrack (to a "one take" movie by Sebastian Schipper) is more of a minimal affair and has more in common with his Erased Tapes label-mate Michael Price's work or Norway's Deaf Center (one of whom plays guitar on the album). "finds Frahm at his most restrained. It's as sparse as his other album of 2015, 'Solo', but with an even greater emphasis on ambience, rather than prettiness" - drowned in sound.

christian recommends: the berlin pianist's first soundtrack, welding face-burn techno to ivory solipsism. the film's a masterwork of cinematography and absurd ambition, but this is arguably the real success.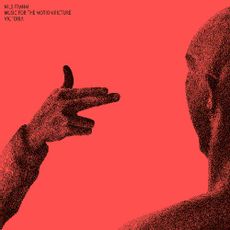 Tracklist
DJ Koze ? Burn With Me (Victoria Edit)
Our Own Roof
A Stolen Car
In The Parking Garage
Them
The Bank
The Shooting
Nobody Knows Who You Are
Pendulum