the fall
THE WONDERFUL AND FRIGHTENING WORLD OF THE FALL
Beggars Banquet
---
overdue vinyl remaster of a game-changing fall classic from 1984 - smith & co's first album for beggars banquet and the first to feature brix smith.
this is one of the essential fall albums, whereby future stone roses producer john leckie blends the band's trad avant-garage qualities with a (short-lived) two-drummer glam attack and just a hint of a new pop sensibility. 'lay of the land' and 'slang king' rank high on any fall fan's all-time best list.
*deluxe edition includes 'the wonderful and frightening escape route to the fall' bonus album of singles, b-sides and rarities.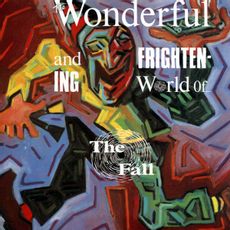 Tracklist
Lay Of The Land
2 By 4
Copped It
Elves
Slang King
Bug Day
Stephen Song
Craigness
Disney's Dream Debased