Adrian Younge Presents Venice Dawn
Something About April Part 2
Linear Labs
---
Recorded with Younge's collection of rare instruments, 'Something About April II' advances his musical paradigm with enterprising concepts and grander compositions - it synthesizes the boundaries between dark American soul and classic European cinema.
With effervescent conviction, Younge executes with an array of entrancing vocalists: Laetitia Sadier (Stereolab) and Bilal, Raphael Saadiq, Israeli star Karolina, and Loren Oden. Younge is the experimental spirit of the modernist vanguard, looking at the past to create the future.

James Canham recommends: "Ignore that godawful cover and you'll find Younge's most forward thinking and somehow, contrastingly, most retro album yet that turns southern soul, Stones Throw-esque hip hop and a drop of yeye into a cinematic masterpiece"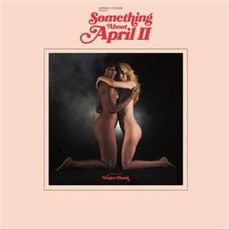 Tracklist
Sittin' By The Radio
Winter Is Here
Sandrine
Step Beyond
Sea Motet
Memories Of War
Psalms
Magic Music
Ready To Love
La Ballade
April Sonata
Hands Of God
Hear My Love