other titles...
See also...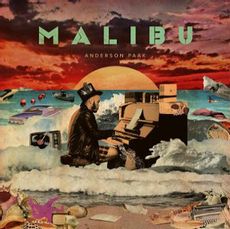 The Birds
Heart Don't Stand A Chance
The Waters Feat BJ The Chicago Kid
The Season
Carry Me
Put Me Thru
Am I Wrong (Feat ScHoolboy Q)
Without You Feat Rapsody
Parking Lot
Lite Weight
Room In Here Feat The Game
Water Fall
Your Prime
Come Down
Silicon Valley
The Dreamer (ft Talib Kweli & Timan Family Choir)
Anderson .Paak
Malibu
STEEL WOOL ENTERTAINMENT
The new album from Californian hip-hop/ nu r&b wunderkind Anderson Paak features an impressive cast of producers and featured vocalists including 9th Wonder, Madlib, Hi-Tek, Talib Kweli, Rhapsody, ScHoolboy Q and The Game.
Paak has incorporated new elements of hip-hop, disco and funk into his own brand of soulful r&b in this personal, almost confessional album - featuring smooth, funked bass, mid-tempo beats and melodic guitar and piano sparkling behind his velvety voice. Championed by Dr. Dre (Paak featured on six tracks from Dre's 2015 album 'Compton') and Gilles Peterson (who named album track 'Am I Wrong' one of his tracks of the year) Anderson Paak is certainly a face – and voice – to watch out for. If you like the funkier tracks on Kendrick Lamar's 'To Pimp a Butterfly', Vince Staples, Frank Ocean, and Talib Kweli this an album you should definitely check out.