other titles...
See also...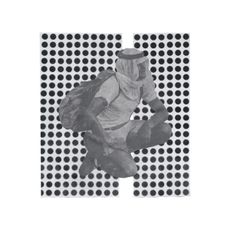 I Don't Know
Porcelain
Circa 1954
Strawberry Glue
Beta Male
NK
Ultra Vivid
She's A Cult
There's A Little Passing Cloud in You
Airportism
Ulrika Spacek
The Album Paranoia
tough love
a cross pollination of hypnotic fuzz, Verlaine-Malkmus guitar idiosyncrasies, krauty grooves, shoegaze haze & intertwining feelings of both angst & melancholia, the london-via-berlin experimental rock band deliver a cracking debut.
"While Krautrock-esque cycles of repetition may have felt a little well-worn in recent years, the London-based five-piece galvanise them afresh with aerial melodies & twinned-voice harmonies wed to guitars that either bristle with distortion or ring in clanging chimes...The imprint of cited influence Sonic Youth is present in the 'Sister'-era switchbacks between knotty entanglements of clean arpeggios & abrasive crunch & these run alongside the kind of glorious discord peddled by Broken Social Scene & the vaulting blocks of chords on Pavement's 'Kennel District'. In short, pretty fucking brilliant" - the quietus.

Ian recommends: "A lush debut of huge depth that has been my go-to album for any sonic youth loving customer asking 'what should I listen to?"
Javi recommends: "Drones, synths, and fuzz galore"