DEFTONES
gore
warner brothers
---
muscular, emotive vocals rise over powerful overdriven guitars and crashing, thundering drums in the sacramento quartet's eagerly awaited eighth studio album - a spectacular return to 'white pony'-era form.
their first album in four years captures the band at a creative high, shifting pace from mid-tempo metallic balladry to out-and-out riffin' numbers in a way that is at once fresh and familiar. "With 'Gore', Deftones created their best record in at least fifteen years and have in turn ensured a strong level of relevancy in a time that rock music is on the back-burner." – 9/10 Alternative Nation

Sam recommends : "Beautiful and brutal, unmistakably Deftones but completely unpredictable at the same time"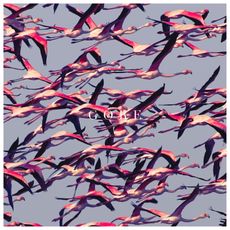 Tracklist
Prayers/Triangles
Acid Hologram
Doomed User
Geometric Headdress
Hearts and Wires
Pittura Infamante
Xenon
(L)MIRL
Gore
Phantom Bride
Rubicon