Clark
The Last Panthers
warp
---
though it might have been composed as a soundtrack, this haunting, building and decaying minimal work draws parallels with max richter's more expansive works or the wide open spaces that godspeed you! black emperor paint.
completely immersive from the beginning, it belies their more electronic foundations and paints a beautiful and vivid picture. full of wide open spaces and breath-taking beauty, this is so much more than just another indie musician side project – it's an incredible piece of experimental modern classical composition.

Javi recommends: "Extremely unnerving, in a good way (sort of)"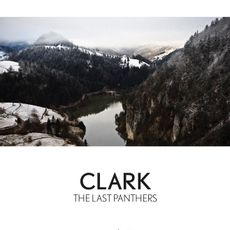 Tracklist
Back To Belgrade
Hiero-Bosch For Khalil
Diamonds Aren't Forever
Panthers Bass Plock
Chloroform Sauna
Serbian Daffodil
Naomi Pleen
Open Foe
Strangled To Death In A Public Toilet
Cryogenic
Brother Killer
Omni Vignette
Actual Jewels
Dead Eyes For Zvlatko / Heaven Theme
Diamonds Aren't Forever II
Upward Evaporation
Hide On The Treads 1
Hide On The Treads 2
Hide On The Treads 3