J DILLA
THE DIARY
mass appeal
---
long-lost vocal album from the peerless Detroit producer and rapper – a timeless collection of Dilla raps over excellent productions by Dilla, Madlib, Pete Rock, Hi-tek and more.
featuring vocal performances by the man himself as well as snoop dogg, bilal, kokane and more, this album is an essential addition to any dilla collection and an important addition to the canon of 2000s hip hop. "promises to be a treasure trove for dilla diehards… though it's his idiosyncratic production that earned him his legacy, Dilla was a clear force behind the mic, too." - pitchfork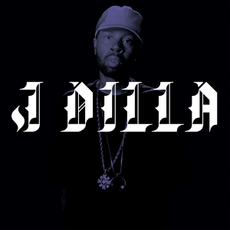 Tracklist
"The Introduction"
"The Anthem" (featuring Frank n Dank)
"Fight Club" (featuring Nottz and Boogie)
"The Shining, Pt. 1 (Diamonds)" (featuring Kenny Wray)
"The Shining, Pt. 2 (Ice)"
"Trucks"
"Gangsta Boogie" (featuring Snoop Dogg and Kokane)
"Drive Me Wild"
"Give Them What They Want"
"The Creep (The O)"
"The Ex" (featuring Bilal)
"So Far"
"Fuck the Police"
"The Diary"