KAYTRANADA
99.9%
XL Recordings
---
shimmering, soulful melodies, infectiously funky basslines & dilla-esque beats – the hatian born, montreal raised producer's debut album delivers on the promise of his early self-released eps & remixes.
Since the age of fourteen, when he first began to DJ & when his brother introduced him to music production software, his output has been relentless. All that hard work has evidently paid off for the young producer, who demonstrates more confidence, competence & talent on his first album than many artists twice his age could dream of. With guest spots from Anderson .paak, badbadnotgood, little dragon & others, this debut most certainly lives up to the hype.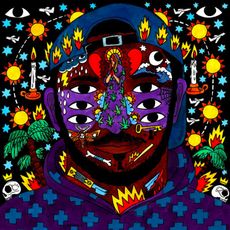 Tracklist
TRACK UNO
BUS RIDE (feat. Karriem Riggins & River Tiber)
GOT IT GOOD (feat. Craig David)
TOGETHER (feat. AlunaGeorge & GoldLink)
DRIVE ME CRAZY (feat. Vic Mensa)
WEIGHT OFF (feat. BADBADNOTGOOD)
ONE TOO MANY (feat. Phonte)
DESPITE THE WEATHER
GLOWED UP (feat. Anderson .Paak) little
BREAKDANCE LESSON N.1.
YOU'RE THE ONE (feat. Syd)
VIVID DREAMS (feat. River Tiber)
LITE SPOTS
LEAVE ME ALONE (feat. Shay Lia)
BULLETS (feat. Little Dragon)
bonus 12"
glowed up (feat anderson .paak)
lite spots