Fujiya & Miyagi
EP1
IMPOSSIBLE OBJECTS OF DESIRE
---
we've made no secret of our love for this Brighton outfit & their krauty grooves - they have now been making expansive, experimental & multifaceted electronic-driven music for over fifteen years.
they have been as successful in their investigations into bleep as they have elongated Krautrock wig outs, & creating breathy electro pop as fiercely as they do post-punk indebted scratchy dance. 'EP1' feels like an amalgamation of all of these factors, condensed succinctly into four tracks, the first of three planned EPs which will accumulate in a new album in early 2017.
'EP1' comes in a triple gatefold sleeve which will house the subsequently released 'EP2' & 'EP3'.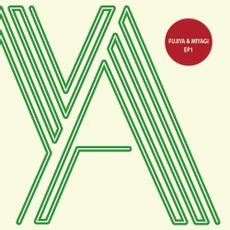 Tracklist
Serotonin Rushes
To The Last Beat Of My Heart
Freudian Slips
Magnesium Flares