other titles...
See also...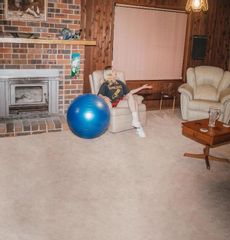 Pool Party
Leadlight
Coming of Age
Elizabeth
Motherland
Small Talk
L.A. Dream
Sweet Step
Same Airport
Hay Plain
Don't Let the Kids Win
JULIA JACKLIN
DON'T LET THE KIDS WIN
TRANSGRESSIVE
the Aussie-born singer/songwriter has made a big impact on us residents - her music courses with the aching current of alt-country & indie-folk, augmented by her undeniable calling cards: her rich, distinctive voice & her playful, observational wit.
Apparently Julia's plans of being a social worker were put on hold & making music became the dream upon hearing a trio of amazing musicians: the striking wit & lyricism of Fiona Apple, the guitar skills of Anna Calvi & the vocal delivery of Angel Olsen. It's the latter reference that comes most to mind throughout this record for sure but where Angel delivers a noirish folk, jacklin's craft is an antipodean americana. she's equally at home with solitary strummed guitar porch songs as she is amongst the arrid Aussie landscape - drawing on the vast flat expanses of New South Wales to build soaring aural road-trips."evokes a millennial Gillian Welch" - guardian.