the lemon twigs
do hollywood
4ad
---
teenagers they may be but the two d'addario brothers take cues from the old school of queen, slade and the beach boys then skew them through their warped and idiosyncratic filter to make an album of truly unique, ingenious pop.
produced by jonathan rado of foxygen, and baring more than a passing similarity to the Californian duo, it's a fascinating tour through their insular vision. they may be from long island but the only thing they seem to share with their new York contemporaries is the sense of adventure – this is an album all of their own making, and their magpie like approach to glam rock, garage and psychedelia has made for a fascinating listen. "amazingly, this weird, consciously retro amalgam of van dyke parks, big star and queen actually works." – q magazine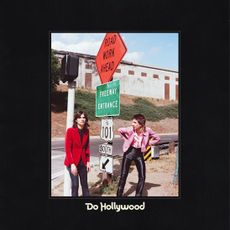 Tracklist
I Wanna Prove To You
Those Days Is Comin' Soon
Haroomata
Baby, Baby
These Words
As Long As We're Together
How Lucky Am I?
Hi+Lo
Frank
A Great Snake
Limited Bonus 7"
these words
as long as we're together