nadia reid
Preservation
basin rock
---
Armed with an exquisite voice and phenomenal songwriting prowess, the New Zealander's soul searching songs offer a calming reassurance.
Reid's voice guides you through your struggles, giving advice whilst revealing her own mistakes in the process. Her co-headline show with label-mate Julie Byrne at St Mary's Church, illustrated this perfectly - her songs becoming sermon like as her voice reverberated around the room – a rare reverential performance.
Her 2nd album sees gently swirling cyclical fingerpicked melodies encased in an organic warm tone evoking the feelings of winter, hot chocolate and dwindling fires. Her always composed vocals cut through the mix, stealing the show as she meditates on the trials of love, distance and time. Throughout the 10 tracks, a real sense of healing takes place: a coming of age tale written from the perspective of strength and acceptance.
"Lovelorn folk with dirt under its nails" - Echoes and Dust
"warm, intimate and wise" – 8/10, line of best fit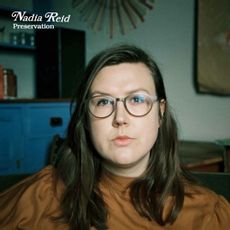 15
Tracklist
Preservation
The Arrow and The Aim
Richard
I Come Home To You
Hanson St Part 2 (A River)
Right On Time
Reach My Destination
Te Aro
The Way It Goes
Ain't Got You