Real Estate
in mind
domino
---
deft lyrical hand & gorgeous melodies shine through in this intricate tapestry woven from sunny, jangly textures & dreamy, misty vocals – this will brighten up your day.
The record not only showcases some of the band's most sublime arrangements to date, it also presents a leap forward in terms of production, with the band utilising the studio as a tool to broaden the sonic landscape of their music to stunning effect. the 11 tracks deliver the same kind of warmth & soft-focus narratives that one has come to expect from the band — pastoral guitars, elegantly deployed arrangements, a sort of mindful melancholy — but there is also a newly adventurous sonic edge to the proceedings.

Kevin recommends: "The perfect soundtrack for a warm sunny day"

'Unlike many acts that seem to get lost & lack any creativity once they're several albums in, Real Estate have arguably produced their best record to date' 9/10 – line of best fit.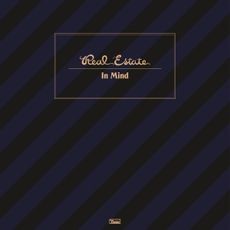 Tracklist
Darling
Serve The Song
Stained Glass
After The Moon
Two Arrows
White Light
Holding Pattern
Time
Diamond Eyes
Same Sun
Saturday