Cameron Graves
Planetary Prince
mack avenue
---
Fergus recommends: "This is the most frenetic album I've heard all year, courtesy of the west coast get down's unrelenting virtuosic pace - it's zesty!"

from drums & bass through to trumpet, every instrument is performed with virtuosity & sounds crisper than a granny smith – this is electrifyingly, skin pricklingly brilliant.
The release of Kamasi Washington's 'The Epic' marked a seismic shift in the jazz landscape & the game-changing arrival of the genre-blurring Los Angeles collective West Coast Get Down, blending elements of jazz, classical, rock & hip-hop. That evolution continues this debut by visionary pianist, keyboardist, composer & WCGD founding member Cameron Graves. this is packed with the same mind-expanding invention that marked all of WCGD's prior work - including 'The Epic' (which prominently featured Graves throughout its 3 discs). The core of the band is made up of fellow West Coast Get Down members: tenor saxophonist Kamasi Washington, trombonist Ryan Porter, bassist Stephen "Thundercat" Bruner, & drummer Ronald Bruner Jr.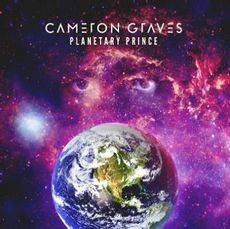 Tracklist
Satania Our Solar System
Planetary Prince
El Diablo
Adam & Eve
The End Of Corporatism
Andromeda
Isle Of Love
The Lucifer Rebellion