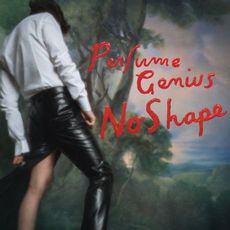 Otherside
Slip Away
Just Like Love
Go Ahead
Valley
Wreath
Every Night
Choir
Die 4 You
Sides (feat. Weyes Blood)
Braid
Run Me Through
Alan
Perfume Genius
NO SHAPE
Matador
a meeting point between his devastatingly introvert earlier albums & the exquisitely bombastic 3rd outing – punchy production, soulful composition & his heart-meltingly tender vocals gave us everything we wanted & more.
With his new songs, he merges church music, make-out music, R&B, art pop, krautrock, & queer soul into his take on stadium anthems, completing the journey from critically acclaimed underground hero to fully fledged pop auteur. 'Slip Away' encapsulates this bold, expansive & sophisticated sound, marrying powerful & intimate songcraft with a newfound visceral & immersive sonic gusto. In a bio for the album, writer Choire Sicha says, "This is church music the same way Prince's Black Album is — too dirty. It's femme art pop the way Kate Bush's The Dreaming is — too scary."
Juliet Recommends: "Perfume genius is flawless and honestly a gift to humanity"
"a meta-narrative is also beginning to take shape across his discography as a whole: the journey from nervous confessionalism to defiant liberation is akin to the process of self-acceptance & coming out" 8/10 - uncut.