lorde
melodrama
virgin emi
---
new zealander Ella Yelich-O'Connor returns with her rich, ambitious & massive sounding sophomore - equally vivid & violent.
She brings some of her more minimal, interesting sounds to this shiny pop, infusing & electrifying her old aesthetic - no longer the dark corollary to the bright, happy pop of Taylor Swift & Katy Perry - now sounding more like their grown up older sister. Fans of halsey, lana del rey, dua lipa & florence + the machine will revel in the glorious sounds of lorde's majesty.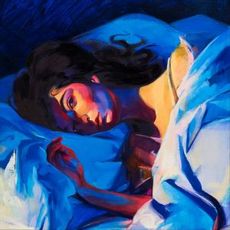 Tracklist
"Green Light"
"Sober"
"Homemade Dynamite"
"The Louvre"
"Liability"
"Hard Feelings/Loveless"
"Sober II (Melodrama)"
"Writer in the Dark"
"Supercut"
"Liability (Reprise)"
"Perfect Places"