Jessica Moss
Pools Of Light
constellation
---
The debut solo full-length by violinist and sound artist Jessica Moss is a breathtaking take on ambient composition that recalls everyone from sarah neufeld, Laurie Anderson, Sarah Davachi and esmerine.
Moss is known best as the violinist, co-composer, and backing vocalist with the acclaimed chamber-punk band Thee Silver Mt. Zion Memorial Orchestra (SMZ) and the avant-klezmer group Black Ox Orkestar. She has developed a distinctive and impressive approach to violin that combines a natural technical fluidity, a recombinant command of folk, classical and modern idioms, and an adventurous exploration of signal-bending and analog effects that uniquely expand the spectrum of the violin as sound source. Her solo work is deeply rooted in live performance, where she builds up and breaks down stunning longform compositions in real time with an array of pedals – including octave/harmonizers and samplers / loopers. To hear all of this brilliantly rallied and unfolded on a wholly solo recording (without reliance on software-based dubbing or effects) is intensely rewarding.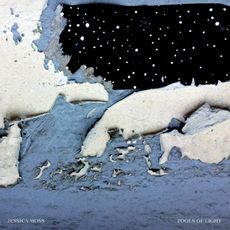 Tracklist
01-04 Entire Populations,
05-06 Glaciers I
07-08 Glaciers II.