other titles...
See also...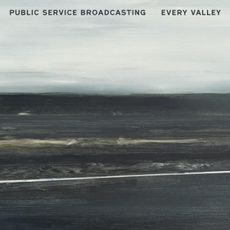 Every Valley
The Pit
People Will Always Need Coal
Progress [ft. Tracyanne Campbell]
Go To The Road
All Out
Turn No More [ft. James Dean Bradfield]
They Gave Me A Lamp [ft. Haiku Salut]
You + Me [ft. Lisa Jên Brown]
Mother Of The Village
Take Me Home
public service broadcasting
Every Valley
[PIAS] Recordings
their 3rd record brings them back to earth, landing in the valleys of south wales, where we hear a more reflective, pastoral bent to their deeply atmospheric & absorbing textures.
the album takes us on a journey down the mineshafts of South Wales valleys. Yet the record is a metaphor for a much larger, global & social malaise, using the history of coal mining to shine a light on the disenfranchised. The album features guest vocals from James Dean Bradfield (Manic Street Preachers), Derbyshire trio Haiku Salut, the award winning Welsh singer Lisa Jên Brown, & Camera Obscura's Tracyanne Campbell on lead single 'Progress'. "[their] amorphous brand of prog, motorik & post-rock integrates fully with bfi clips & first-hand interviews as they detail the boom-to-bust story of the south wales mining industry" 8/10 – uncut.