Declan McKenna
What Do You Think About The Car?
columbia
---
after a wait that lasted far too long, his debut full-length is finally here & is as full of bright, uplifting indie rock bangers as we'd hoped – this is an excessively talented young songwriter.
this features his signature combo of smart, engaged lyrics and fizzing alt-pop, as well as the stunning singles 'Isombard' and 'The Kids Don't Wanna Come Home.' this was recorded both in London and Los Angeles alongside producer James Ford, except on 'Paracetamol' (Neil Comber) and 'Brazil' (Max Marlow). On the track 'Listen To Your Friends,' Deccers even recruited production help from none other than ex-Vampire Weekend man Rostam Batmanglij. "Opening with a rush of pure pop before moving onto more serious topics, McKenna's debut bursts into life with a point to prove and those aims have certainly been fulfilled" 8.5/10 – line of best fit.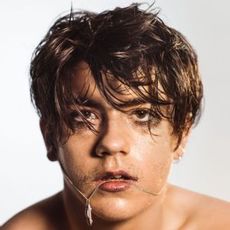 Tracklist
Humongous
Brazil
The Kids Don't Wanna Come Home
Mind
Make Me Your Queen
Isombard
I Am Everyone Else
Bethlehem
Why Do You Feel So Down
Paracetamol
Listen To Your Friends