The Duke Spirit
Sky is Mine
Ex Voto Records
---
***instore cancelled***
"Liela apologizes for this sudden cancellation but during rehearsals this week she has begun to feel the taxing demands of growing a small human - this is beginning to restrict activity and advice is to take a little break! The Duke Spirit will return to Resident at a time in the future, for sure, and maybe with an extra (small) member of the crew" Big love X Liela

the band have always had a gloriously rich sound but on their exceptional 5th album, they're sounding more intense, atmospheric & anthemic than ever - fans of mazzy star, daughter or dark horses should come & lose themselves here.
From the shimmering melodies & prodigious power of tracks like 'Magenta' & 'See Power' to the energy-fuelled psychedelic rock of 'Houses' & 'Yoyo', the album flows with a dark, beguiling grandeur with the majestic allure of Liela Moss' crystal vocals. She is vocalist of rarefied ability – which she has to be to be able to share a microphone with both JoshT Pearson & Duke Garwood, who guest here.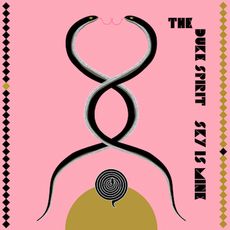 Tracklist
Magenta
Bones Of Proof
See Power
In Breath
Houses
How Could, How Come
YoYo
The Contaminant
Broken Dream