other titles...
See also...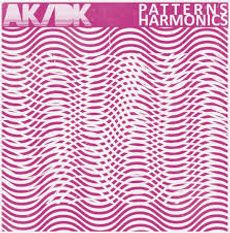 Morphology
Lagom
Wolves at the Door
Modulate to Accumulate
Modulahhh
Atomic DNA
Patterns/Harmonics
Bright Isles of Lights
Words for Sale
Disco(n)tent
Modulaargh
ak/dk
Patterns/Harmonics
Little Miss Echo Recordings
the brighton duo's layers of fizzing arpeggios and crushing motorik drums transport us deeper into their ever-changing, kaleidoscopic world of meaty psych-synth at break-neck speed.
A joyful barrage of distorted drums and rhythms interweaves with simmering electronics. Alongside their relentless disco-punk drums and Carpenter-esque arpeggios, a more developed sound is now on offer. the title track and 'Morphology' display the raw energy and almost no-wave punk aesthetic of the group. When interspersed between the Devo like driving riffs of dance-floor-bangers like 'Lagom' and 'Modulate to Accumulate', you can begin to hear how the band deftly blends their various styles and influences. We recommend if you love snapped ankles, soccer96 and lcd soundsystem."A joyful storm of synth loops, beats and beeps - AK/DK play with passion, inventiveness and smiles plastered over their faces" - Drowned In Sound.