Kathryn Joseph
from when I wake the want is
Rock Action
---
An other-wordly and devastatingly affecting sophomore from a distinctive artist navigating her way through life's challenges.
Joseph astounded us in 2015 with her "Scottish album of the year", 'Bones You Have Thrown Me…' and although this continues along a similar sonic path, she wanted it to be "more metallic sounding and harder, with electronic details". The results are nothing short of spellbinding. Those intricate electronic details are layered with such unbelievable delicacy that the record's quiet magnitude is almost impossible to recognise at first. The magic is in the way that it haunts you, hovering in your mind, demanding your repeat attention. The sparse recurring piano motifs and subtle drum thuds leave ample space for Joseph's powerful quavering vocals to circle around, much like the work of Lou Rhodes (Lamb), Agnes Obel or Cocorosie and in her more histrionic moments, like Kate Bush.

"her music is as powerful as it is introverted, as insistent as it is subtle. she makes her points quietly, but with neurotic force." 8/10 – uncut.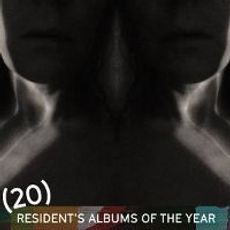 IIII
from when I wake the want is
and you survives
tell my lover
and it will lick you clean
there is no god but you
safe
we have been loved by our lovers
mouths full of blood
mountain
weight
^^

+ exclusive tote bag (while stocks last)