toy
Happy In The Hollow
tough love
---
Resident faves TOY return with their fourth studio album, a record that grabs hold of you from the start – by far their most accessible release to date, it combines familiarity with a boldness of execution across a multitude of genres, ambitiously upgrading their sound as they dip into post-punk, krautrock and even acid folk at points.
Recorded between their own home tape studios and mixed at Dan Carey's Studio B in South London, the album was entirely produced and mixed by the band. Becoming self-sufficient has paid rich dividends for the band here, giving them artistic freedom to expand their sound in new directions throughout. Familiar qualities like metronomic rhythms, warping guitars, undulating synths and Dougall's gentle, reedy vocals are all in there, but so is a greater emphasis on melody and a combination of being both reassuring and sinister that is as unnerving as it is captivating. "colourful, hazy and seductive...a reinvigorated unit who have finally come into their own" 8/10 - xs noize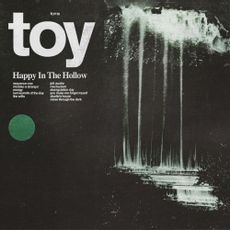 Tracklist
Sequence One
Mistake A Stranger
Energy
Last Warmth Of The Day
The Willo
Jolt Awake
Mechanism
Strangulation Day
You Make Me Forget Myself
Charlie's House
Move Through The Dark
Dinked Edition (No.4)
+ Pressed on Transparent Vinyl
+ Exclusive alternative artwork
+ Includes a bonus 7" single with two secret tracks.
+ Hand Numbered
+ Limited to 700 copies to Dinked Shops only