other titles...
See also...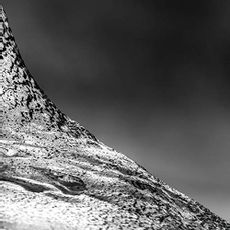 A Gradual Decline
Shattering Through
Polar
From Here To Nowhere
Time Is Not Your Friend
Pollen
Beauty Collapsing
Kernel Panic
Gravitational Loss
Maboroshi
Fear Of Everything
Cuts
A Gradual Decline
village green
A series of breath-taking compositions that are as urgent in sound as they are in theme, "A Gradual Decline" perfectly captures the essence of a world on the brink of disaster with eleven pieces that show a total mastery across all electronic genres, effortlessly mixing in Eno-esque glacial, ethereal ambience with Fuck Buttons' pressingly dramatic pace and tone.
A response to global political and environmental breakdown, "A Gradual Decline" addresses the planet's current fragility using actual field recordings of ice collapsing from glaciers. Weaving these momentary, dramatic events directly into the DNA of the music, CUTS has sculpted rhythmic elements out of geological transformation. At times chaotic and alarming, the album's siren-like tones and volatile, stuttered beats converge with synthetic gales of melody and glacial percussion. All the hallmarks of CUTS are here honed into one concise, conceptual set.