other titles...
See also...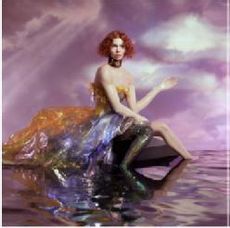 It's Okay To Cry
Ponyboy
Faceshopping
Is It Cold In The Water?
Infatuation
Not Okay
Pretending
Immaterial
Whole New
World/Pretend World
SOPHIE
OIL OF EVERY PEARL'S UN-INSIDES
TRANSGRESSIVE
we are in awe of sophie's debut, which perfectly balances instantly loveable alt-pop melodies with sheets of razor-sharp electronica that add a beautifully savoury contrast to all that sweet.
this is the next step in SOPHIE's incredible and unorthodox career following the 'PRODUCT' EP and is a bold artistic statement that establishes her as a pioneer of a new pop sound. Her music has been lauded by the media, with The New Yorker calling her music "some of the best and most bewildering pop around," and Pitchfork saying the new releases "couldn't feel more cathartic." "The experimental music of SOPHIE relaxes into new forms on her debut album. It is sprawling and beautiful, while still keeping the disorienting, latex-pop feel of her fascinating production technique" BEST NEW MUSIC – 8.6 – PITCHFORK.