other titles...
See also...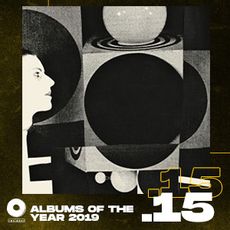 KRK (At Home In Strange Places)
Wise Children
Cryonic Suspension May Save Your Life
You Are Not An Island
The Age of Immunology
Magician's Success
Planète Sauvage
Backstroke
Invisible World
Language Is A City (Let Me Out!)
Vanishing Twin
The Age of Immunology
FIRE
The psych quintet mask their heavenly notes of yearning behind a cosy shroud of lysergic-dipped gossamer pop.


Forging a sound that is both fresh and steeped in musical history is no easy task. Yet the multinational group have successfully mined a rich hauntological landscape to generate music that manages to appear eerily familiar whilst emblazoned with their own unique fingerprints. It's indebted to a musical through-line that encompasses aspects of 1960's Francophonic pop, psychedelia, krautrock, doused up vocals and a fat wedge of heaving grooves. Think Broadcast, Can, The United States of America, Stereolab, Death & Vanilla and Jane Weaver. But this still goes further than all of that. When it's poppy, it's infectiously hook-laden. When it's digging into the frontal cortex, it's burrowing deep, locking you in and swamping you with swirling atmospherics that transport to a place misremembered and homely. In short, it's a trip.

"the album plays like a futuristic estate agent trying to pitch a life in an alien world" - Loud and Quiet