other titles...
See also...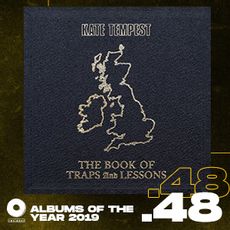 Thirsty
Keep Moving Don't Move
Brown Eyed Man
Three Sided Coin
I Trap You
All Humans Too Late
Hold Your Own
Lessons
Firesmoke
Holy Elixir
People's Faces
Kae tempest
The Book of Traps and Lessons
fiction
Furiously carving a path of her own through this crazy world, the spoken word artist, rapper, poet, novelist & playwright continues to redefine what it means to be a modern wordsmith against some stark & menacing beats.
Her 3rd studio album is by no means an easy listen but it's vital, stimulating & compelling. There really is no-one quite like her. Fearless, ascerbic, touching & empathetic, she uncovers the missing link between the Golden Ages of literature & hip hop. Her 3rd studio album was crafted with Rick Rubin (who came to her after hearing her perform her poetry live) & her ridiculously busy producer Dan Carey (Speedy Wunderground) over the course of the past five years, in paralell to her previous masterworks, 2014's 'Everybody Down' & 2017's 'Let Them Eat Chaos'. "I won't attempt to describe how deep & talented she is, for I am without the sufficient words. It's like trying to describe the sun to darkness" - Alan Sparhawk (Low).