other titles...
See also...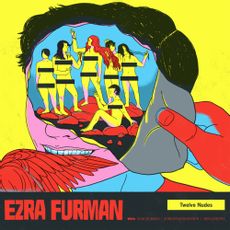 Calm Down aka I Should Not Be Alone
Evening Prayer aka Justice
Transition From Nowhere to Nowhere
Rated R Crusaders
Trauma
Thermometer
I Wanna Be Your Girlfriend
Blown
My Teeth Hurt
In America
What Can You Do But Rock 'n' Roll
ezra furman
Twelve Nudes
bella union
furman sings and writes himself hoarse on this punky cacophony of heartful and artful unburdening.
"This is our punk record," says Ezra Furman, introducing his new album Twelve Nudes, yet another incendiary and inspiring classic from the singer/songwriter/guitarist/bandleader. "The songs are naked with nothing to hide." Immediate proof is offered by 'Calm Down' (aka 'I Should Not Be Alone'), the album's insanely catchy opening track and lead single, bound up in a compact two minutes and 22 seconds. "Twelve Nudes is a 'body' more than a 'mind' record - more animal than intellectual." The positivity of negativity flows throughout the album, distinguished by sharp, lacerating observations, confessions and proclamations, with Furman the indefatigable cheerleader. "furman's most urgent and cathartic record to date" 4/5 – the independent.