EXPLOSIONS IN THE SKY
How Strange, Innocence (Anniversary Edition)
temporary residence ltd.
---
in honour of the band's 20th anniversary, this treasured document of eis' humble beginnings has been beautifully remastered.
This is its First time ever available on vinyl at retail stores and hasn't been available on this format since 2004! This is the definitive sound, look, and feel of the album that started one of the most inspiring and unique careers in modern underground music.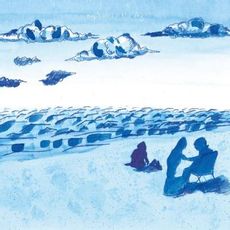 Tracklist
A Song For Our Fathers
Snow And Lights
Magic Hours
Look Into The Air
Glittering Blackness
Time Stops
Remember Me As A Time Of Day