lana del rey
NORMAN FUCKING ROCKWELL!
interscope / polydor
---
the queen of chart-topping pop chanteusery returns with a sultry selection of timeless ballads.
The highly anticipated album was mainly produced and co-written with Jack Antonoff and will include 'Venice Bitch,' 'Mariners Apartment Complex,' 'hope is a dangerous thing for a woman like me to have - but I have it,' and the current release, a cover of Sublime's 'Doin' Time'.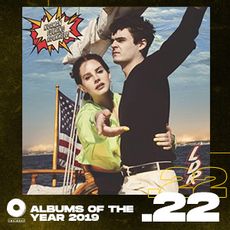 Tracklist
Norman Fucking Rockwell
Mariners Apartment Complex
Venice Bitch
Fuck It I Love You
Doin' Time
Love Song
Cinnamon Girl
How to disappear
The Next Best American Record
The greatest
Happiness is a butterfly
hope is a dangerous thing for a woman like me to have – but I have it