other titles...
See also...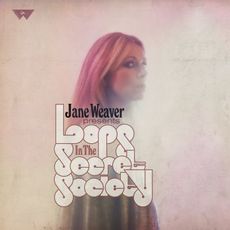 Element (Loops Variation)
Milk Loop
Arrows (Loops Variation)
Found Birds
H>A>K (Loops Variation)
Did You See Butterflies (Loops Variation)
Sun house
I Wish (Loops Variation)
Mission Desire (Loops Variation)
Battle Ropes
Found Birds
Slow Motion (Loops Variation)
Margins
Cells (Loops Variation)
Code (Loops Variation)
Signs are Rising
Ravenspoint (Loops Variation)
Sous le même soleil, vie disparu dans le ciel (Loops Variation)
Majic Milk (Loops Variation)
Conduit
Ivana Vessel
Battle Ropes
Jane Weaver
Loops in the Secret Society (special edition)
fire records
as well as capturing the highlights of her 'Loops In The Secret Society' tour, This special edition adds seven extra tracks to the roster and includes new illustrations based on the songs by Andy Votel, plus a DVD featuring the experimental film installation featured on the tour by Nick Farrimond.
This project is a re-imagined journey through parts of 'the silver globe' and 'modern kosmology' albums, with new ambient pieces that deepen the expansive bed of glorious, sense-stimulating sound. That source material was then united in an expansionist experiment in late 2018. The 'Loops In The Secret Society' tour fused unrelated sounds set off against sympathetic new textures, tones and drones; hot-housed into an idealistic soundscape that formed the conducive parts of the imminent album of the same name.