other titles...
See also...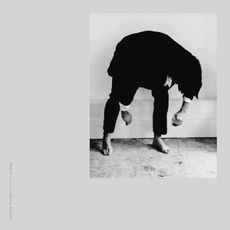 Debris
Black Bull
It's Raining
Look To Yourself
Lost
Butterfly
Large Oak
Start Again
resident exclusive version
Keeley Forsyth
Debris
the leaf label
Stark and measured but generous and inviting, this exquisite, disquieting debut consists of glacial minimalism that foregrounds a truly exceptional voice.
Often evoking a more spectral Nadine Shah taking on Anohni's warbles, her enigmatic doom-folk is quite exceptional. Although Forsyth made her name as an actor, music has been a constant feature in her life. "most songs were written in the time it took to sing them," Forsyth recalls. "But I held them close, and often thought I needed to do something with them. I felt like I needed to wait and move when I felt inspired." After some quick and instinctive collaborations with Matthew Bourne (who she contacted after hearing him on the radio), Forsyth found her inspiration and channelled the momentum into 'Debris', a quietly savage masterpiece.


"a sparse and often harrowing listen, an eight-song catalogue of emotional trauma and deep self-investigation written in stark, often enigmatic strokes" 8/10 – uncut.
Nat says: "Embarrassingly, this one passed me by on release but I've since made up for this idiocy with very regular fixes. To my ears she's like a more spectral Nadine Shah melding with Anohni's warbles & some gorgeous glacial minimal beats. Stark & measured but generous and inviting."

Ferg says: "Doomy Folk with a voice that certainly cuts my mustard! Haunting, atmospheric and enthralling, this will attract fans of Kathryn Joseph and Marissa Nadler".